Our Mission
"Helping Educators and School System employees to Retire with Financial Dignity."
– Paula Smith, ValuTeachers Founder/President
Georgia Retirement Plans is a proud partner of

About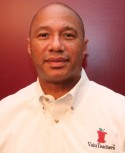 Rodney Keyes is the ValuTeachers National Director and Certified 403(B) Retirement Specialist responsible for implementing and servicing 403(B) Retirement Savings Plans for Georgia Charter School Association (GCSA) member schools. He has over 20 years of professional financial services experience working with school system and school employees, business professionals, small businesses, churches, and nonprofit organizations. Please contact Rodney today for additional information or to implement a 403(B) Retirement Savings plan for your Georgia Charter School. He can be reached by calling 404.944.7424 or by email at RodneyKeyes@ValuTeachers.com.
The Benefits of a ValuTeachers 403(B)
Pre-Tax savings which allows for saving more with less impact on take-home (net) pay.
Convenience of saving through payroll and salary reduction.
A desired benefit for professionals helping to attract and retain exceptional professionals.
No risk and no fee products.
Guaranteed Lifetime Income retirement solutions.
Bonus products which provide additional funds to client accounts.
Assigned ValuTeachers representative to service your employees and implement the plan.
Assistance with developing Plan Document.
Educational school workshops to provide faculty with information about TRS and 403(B) plans.
A company founded by an educator for educators.
Part-Time Opportunities
Our President/Founder, Paula Smith, started ValuTeachers to help school system employees to retire with financial dignity. As a former professional educator, Paula is passionately concerned about educators' financial well-being both during and following their working careers in education. For this reason, ValuTeachers has part-time opportunities available that are helping educators to earn extra income to better support their families or to invest more into their 403(B) Retirement Savings account. Would an extra $300-$500/month help you? To meet Paula and to learn more about the ValuTeachers Crusade click here and hear her life-changing story. Following this, if you have questions or would like to join ValuTeachers, contact Rodney Keyes at RodneyKeyes@ValuTeachers.com.


ValuTeachers
ValuTeachers, Inc. was founded by Paula Smith, a retired educator, to help educators and school employees to prepare financially for a successful life following a career in education. Through Paula's research, nationally only 25% of educators are saving for retirement! Unfortunately, the result of this is that after a successful career with as many as many as 30 years of career success, many educators return to the classroom as substitute teachers to make ends meet financially. This can be avoided by establishing a savings plan during the working career.
ValuTeachers was formed to educate educators about the State Teachers Retirement System (TRS) and the 403(B) which allows educators to save additionally for their retirement, which is vitally important. We have helped over 100,000 school employees to save for retirement and not one of our clients has ever lost a penny in their retirement accounts! We are very proud of this accomplishment!
ValuTeachers is also proud to have the coveted endorsement of the Georgia Charter School Association (GCSA) and to partner with GCSA member schools in implementing and servicing 403(B) Retirement Savings Plans and helping member school employees to safely save for retirement.
To learn more about ValuTeachers click the logo

Resources
ValuTeachers I've Invested My Whole Life Brochure
Our company brochure which contains additional information about ValuTeachers, GA-TRS, and the power of 403(B) Pre-Tax savings, saving more and missing less. To learn more click here.
GCSA Endorsement Letter
GCSA has formally endorsed ValuTeachers as the preferred 403(B) Retirement Savings vendor for its member schools. To read this letter click here.
Income to Last a Lifetime
A major concern of retiring educators and school system employees is outliving their retirement savings. Our Guaranteed Lifetime Income Rider (GLIR) allows retirement income to continue when the retirement savings account balance has reduced to zero! To learn more click here.
403(B) Solutions for You
Saving in a 403(B) Retirement Savings Plan has as a primary objective supplementing the GA-TRS income and filling the income gap during retirement. After 30 years of working, the GA-TRS retirement income will be approximately 60% of pre-retirement income, leaving a gap of 40%. To learn more click here.
Save for a Better Tomorrow
Develop a better understanding of your Georgia TRS retirement income benefit based on the state's formula. To learn more click here.
Time is a Wonderful Asset
Saving even a modest amount for retirement over time can make a significant difference financially. Do not wait any longer to begin saving for your future! To learn more click here.
Life Changer of The Year
Our retirement savings partner, the National Life Group/Life Insurance Company of the Southwest has created a program to reward outstanding school and school district employees for their contributions. To learn more click here.
Educate Again
Every educator should be able to retire on their own terms. Click here to watch a video on how ValuTeachers can help.
Contact
If you would like more information on our products or opportunities I would be happy to contact you with additional information. I can be reached at the phone number or email below.
 19 Jefferson Street Newnan, GA 30263